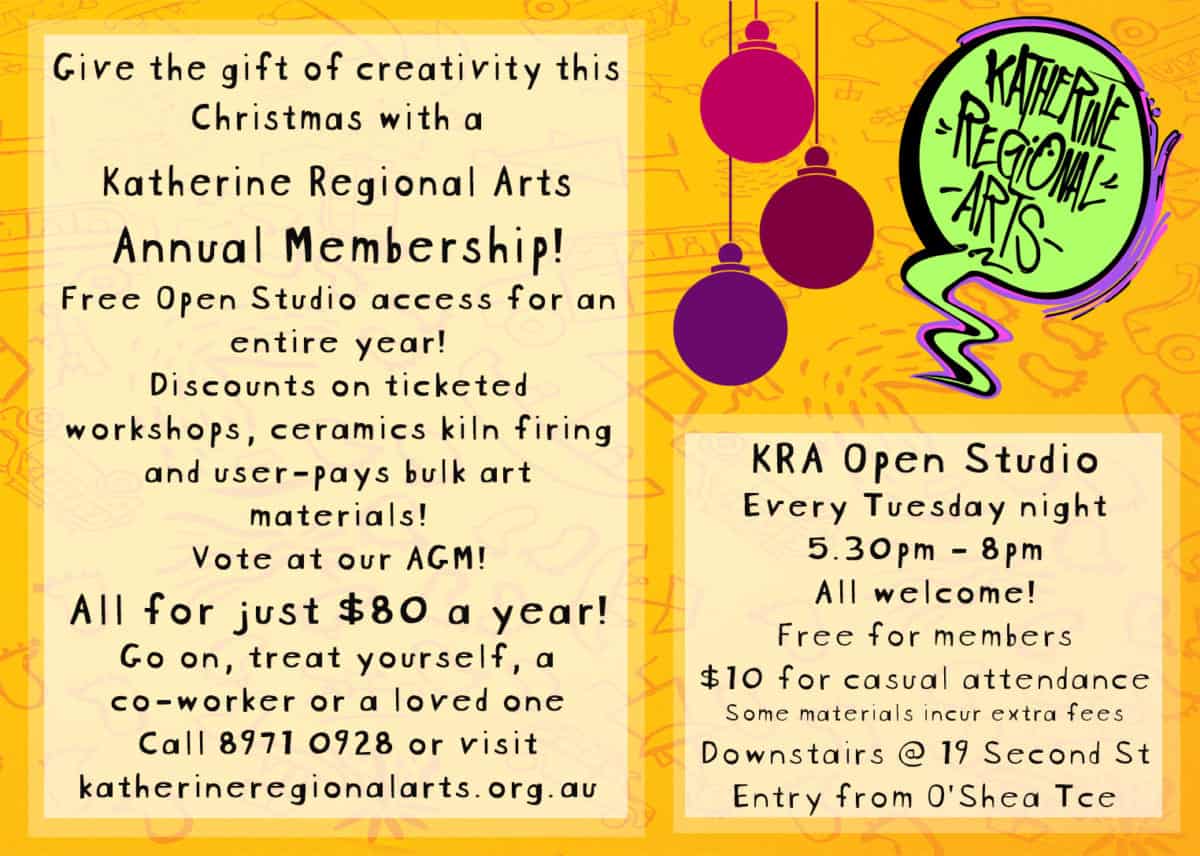 It's that time of year again when Katherine Regional Arts rolls out our annual Christmas Membership Drive because honestly, what better gift is there than a 12 month membership to the KRA Open Studio?! You can sign up as an individual, or your whole organisation can purchase a group membership to share around the fun and savings!
Not only are you supporting your local community arts organisation to keep its doors open, but you are also opening up to a world of creativity and experimentation for yourself, your organisation and/or a very lucky gift recipient.
"But I'm no artist and I suck at art!" you might say?
No problem whatsoever! At KRA we firmly believe that every single one of us has a creative side that needs to be discovered, explored and developed. Most of us are amateurs in our practice so we warmly welcome newcomers and beginners. Let's use the opportunity KRA's wonderful studio space affords us to learn and create together … that's what community arts is all about!
Our Studio memberships offer a variety of benefits:
Weekly Open Studio access for an entire year! At $80 per membership, you are receiving 11 months of Open Studio classes for the price of just 2!
Discounts on Katherine Regional Arts workshops
40% Discount for Ceramics Kiln firing (this would be done by a kiln operator)
Access to user-pays bulk art materials
Receive updates about what's happening at Katherine Regional Arts
Vote at our Annual General Meeting
Sign up for your membership today here!
Already a member? Then swing us a Christmas donation. Every little bit counts!